Did you just arrive in Lexington, Kentucky, and are you looking for an elegant conveyance during your stay? If you come here for a vacation or a business trip, we got the best solution for your transportation needs. Party Bus Lexington also provides luxury car rental services for any occasion, including beautiful sedans and amazing SUVs. You will be amazed by the high quality of our vehicles because we put all our efforts into satisfying our clients. All of them are up to date in their mechanics because we take them to periodic controls to guarantee you a safe ride with no worries. There will be no unexpected situations regarding the maintenance of our car rentals, so feel free to go as far as you want. Plus, before every service, our cleaning staff will ensure that the vehicle you choose is sparkling clean and fresh. So the moment you hop in the car, you will be welcomed by a superb vehicle that will fit your expectations. Nothing is better than having a car service that will grant you security and comfort and a quick way to arrive at your destination. Our transportation services are suitable for all kinds of situations; whether it is a special celebration or a casual event, we will accommodate anything. You can rent a luxury sedan or an SUV for once-in-a-lifetime occasions like a wedding or a prom night. And, since you can also have your own personal chauffeur, it will be perfect for such special events. But they are also great for corporate events, sporting events, and family reunions. So whatever your plans are, be sure that with our car services, you can have the ideal vehicle. Most of our car service clients are people that are visiting Lexington for one reason or another, and that's why we provide elegant airport transportation for pick-ups or drop-offs. So if you have an upcoming trip to Lexington, Kentucky, and want someone to be there for you when you land, waiting for you with a luxurious car, you can count on us. In this way, you will save a lot of time and money because you will have left all the transport logistics in good hands. In case you are visiting Lexington for the first time, we also recommend you take advantage of having a personal car service and enjoy some of the most popular plans in town. Having an exclusive chauffeur to take you wherever you want has its benefits, like not having to choose a designated driver. That's why we highly recommend you take one of the many available drink tours, such as the bourbon tours, winery tours, and distillery tours. With our guidance and professionalism, we grant that you will have a memorable time during your stay in Lexington. Call us or email us for a free quote that we will gladly provide you without any compromise. Our reservation specialists will guide you through the process so you can quickly get the right vehicle.
Most popular events to rent a car service:
Airport transportation
Bourbon tours
Distillery tours
Sporting events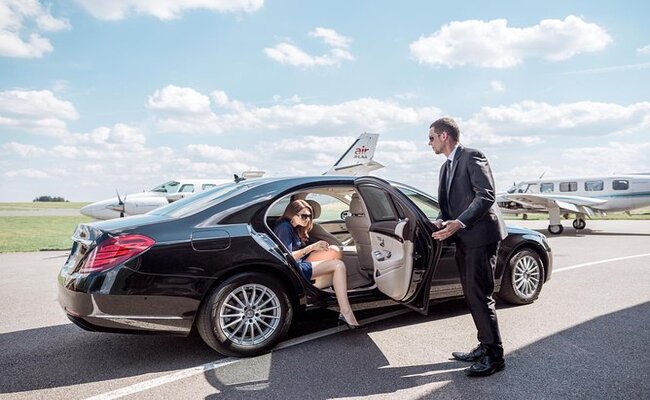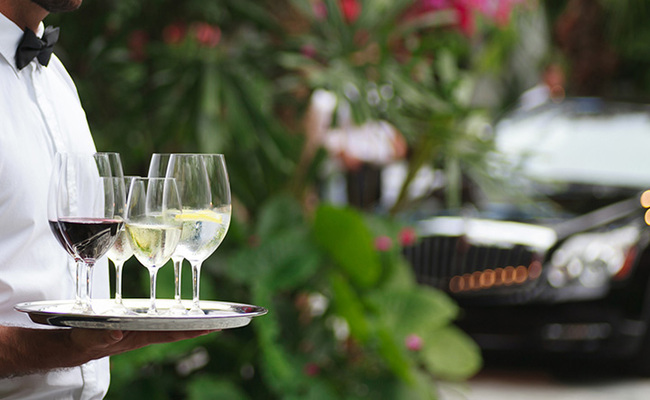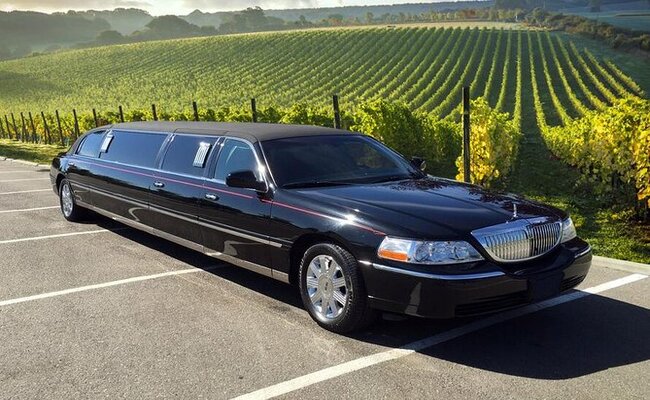 We are the leading car service providers in Lexington, Kentucky!
Our long years in the luxury transportation business have turned us into the finest limousine and car service company in the Central Kentucky area. If you want the experts to take care of the transportation logistics, we are the ones you want to rely on. We take each of our clients and their needs very seriously, which is why we always fulfill all of their expectations. Most of the customers we have worked with have returned for another rental service because of the great experience they lived by our side. Beyond the car services, we also provide limo and charter bus rentals for all situations. So whatever your plans are, be sure that we have the perfect vehicle for that. Ask for all our options, and we will gladly give you all the information you want. From classy stretch limousines and passing enormous party buses to elegant charter buses, we definitely have what you need. In any case, the best way to seize your stay here in Lexington, KY, is to rent a private vehicle so you can go wherever you want or need to without any limitations. Just imagine hopping in one of our fancy vehicles and having a personal driver so you can relax during the journey and arrive there fully recharged. We think that there is no better way to relish to the fullest your stay here in Lexington, Kentucky, than with our limousine and car services. So that's why we will be your best ally if you are visiting this city for any reason, be it vacations, business, or a family reunion. This is because we will facilitate everything so you can have the chance to relax and enjoy your trip simply. Contact us via phone or email, and we will give you all the information you want. Make your reservation as soon as you can because of the high demand that we have to make sure you can get the best vehicle for your plans.
For an outstanding car service in Lexington, KY, choose us!