Organizing a special celebration requires a lot of effort and time since there are many things to define. But what if you have an ally to help you with the transportation logistics so you can focus on other things? We have good news for you because you just arrived at the website of the leading limousine company in Lexington, Kentucky. Our Lexington luxury limo services excel because we always put at the center of it the customer experience. You can believe us when we say that we only want you to have a fantastic time when your big day comes. From the moment you make your reservation, we will immediately start organizing every detail, so everything turns out as you want. Our door to door service will accommodate your particular situation, whatever your plans are and how long your itinerary is. All of your transportation needs will be fulfilled thanks to our personalized limousine service. So let us know about your ideas, and we will make them happen. Plus, we have a diverse fleet of party buses and limo rentals, from which you will have the chance to choose the one that really likes you. Now you know who to trust for your upcoming special celebration in Lexington, KY, because you are dealing with professionals. The reason for the level of compromise we acquire with each one of our clients, our Lexington party bus and limousine rentals are perfect for once-in-a-lifetime celebrations. That's why we provide a top-notch wedding transportation service that will be up to the elegancy of the occasion. And we are also an excellent option for special events like a prom date, a birthday party, a bachelor party, bachelorette party, and much more. But our limousine service is so flexible that it is an excellent option for more unusual situations like sporting events or functioning as a deluxe corporate transportation. It can even provide you with an elegant pick-up at the Blue Grass Airport in Lexington, KY, since it can also perform as an exclusive airport shuttle service. But if you want something more practical, we also have charter bus rentals for group transportation, including shuttle buses, motor coaches, mini buses, and tour buses. And if you want something more private, like a luxury sedan or SUV, an airport car service is the best option for you. Tell us about your plans in Lexington, Kentucky, and our reservation specialists will guide you in choosing the right vehicle for you. In any case, our luxury transportation services will get your back any time and in any situation. If you finally decide on our outstanding limousine service because you want to do something out of this world, don't hesitate to give us a call immediately. We will provide you with a free quote based on a few pieces of information. You will be surprised when you know we have the best limo prices in Lexington, Kentucky.
Our affordable prices will make you decide on our party bus or limo rental!
With our fantastic limo service in Lexington, KY, you will have one of the most incredible experiences of your life. There will be no limitations on time and space when it comes to having fun, and you will see that when you hop in the limo rental. In its spacious and luxurious interiors, you can host an exclusive party where only VIPs can enter. And then you can go wherever you want with your loved ones and carry all the fun with you. This level of freedom that we give to our clients makes our job a quality service. Do you have a last-minute change of plans? Do you want to add a new stop? Don't worry about it; we know that in life occur, unexpected situations. We will align with whatever your transportation needs are at any specific moment. Since our limousine and party bus rentals offer the possibility of having a moving party, you can go wherever you please. But we highly recommend you go to Downtown Lexington, where most of the city's nightlife is happening. There you will find plenty of different options of things to do during night time. Among the most popular activities our clients love to do on a Lexington party bus or limo rental is bar hop because they can visit several places. And is there anything better to do than take a tour with those who already know the best places? If you want to have quality time during your celebration, we suggest you take one of the available brewery tours and bourbon tours. Now, if you want something calmer, our limousine transportation could also take you to the countryside, where fantastic winery tours and distillery tours exist. Our service coverage area goes beyond Lexington, KY. We can take you to the surrounding areas and some other cities in Central Kentucky and Eastern Kentucky, like Louisville or Cincinnati. From the moment you get in the luxury vehicle you booked, you will have no concerns but to lie down and relish the comfortable ride.
Most popular events to rent a limousine or party bus:
Wedding transportation
Birthday parties
Brewery tours
Bourbon tours
Distillery tours
Wine tours
Corporate transportation
Airport transportation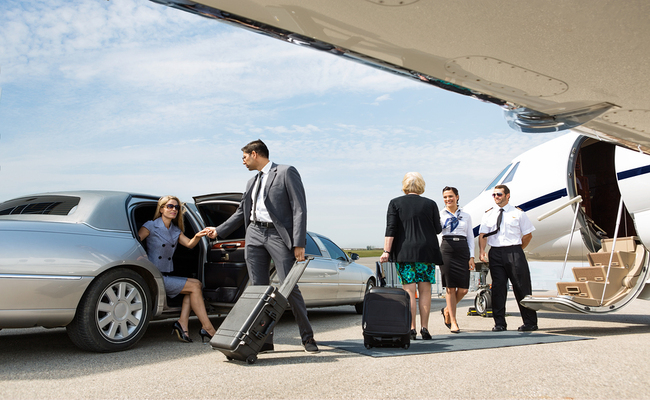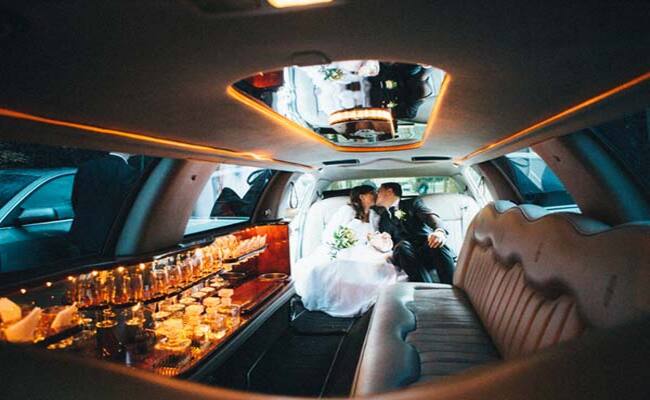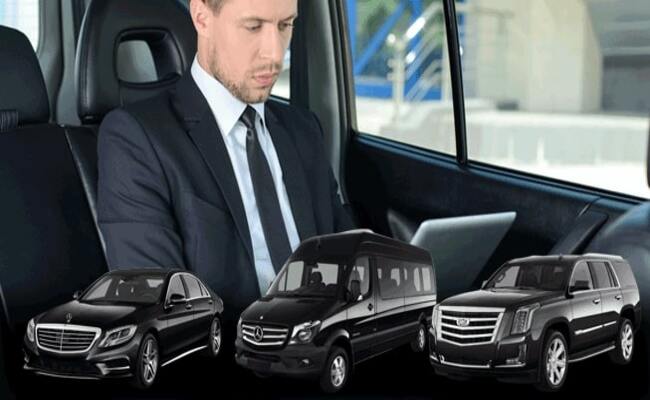 Choose us for the finest Lexington luxury transportation services!
As one of the top limousine rental companies in Central Kentucky, we provide an amazing limo service that will improve 100% your next special occasion. Your celebration will level up thanks to the incredible premium features that all of our luxury vehicles have. We guarantee you that you will have a great time partying in one of our Lexington luxury limo or ultimate party bus. All of them are equipped with booming sound systems, beautifully led lights, and flat-screen televisions with DVD player. Although all these commodities are relevant, what makes us the best limo service in Lexington, Kentucky, is the quality and compromise of our luxury transportation service. So if you have a forthcoming special event, like a birthday party where you want to make something extraordinary, don't doubt to contact us. This is what makes our excellent service ideal for wedding transportation, including ceremony, reception, and bachelor/bachelorette parties. And our party bus and limo rentals are also suitable for more casual occasions like wine tours, distillery tours, bourbon tours, and ball games if you want to celebrate after winning. And if you just came to Lexington, Kentucky, to attend a convention at Central Bank Center, you could also have a limo service to function as a deluxe corporate transportation. Finally, all of our luxury vehicles are good enough for Lexington airport transportation to get picked up in a fancy way. Depending on the size group, you will have the vehicle that better suits your plans. For large groups, party buses are great, and for a more exclusive conveyance, any limousine rental from our fleet will be great. Ask our customer service team for guidance, and they will gladly help you with everything you need since they know how to accommodate groups.
Benefit from our competitive rates and have a great experience in Lexington, KY, and the surrounding areas on a limousine rental!